Twente en de omgeving hebben je enorm veel te bieden. Veel mensen denken dat er in het oosten van Nederland niet veel te beleven valt, maar juist het tegendeel is waar. Twente kent een aantal geweldige plekjes die niet onopgemerkt mogen blijven en die zeker een bezoekje waard zijn. Sterker nog, Twente kent zoveel mooie locaties dat ze niet allemaal in 1 dag te bezoeken zijn. Reden genoeg om eens een langere tijd oost-Nederland te bezoeken. Overnacht bij landgoed hotel de Wilmersberg in de Lutte en neem de tijd om alles in de omgeving in je op te nemen.
Trek erop uit
Naast de Lutte, zijn er nog veel meer leuke dorpjes in de regio die je kunt bezoeken. Neem bijvoorbeeld Ootmarsum. Dit pittoreske en gezellige dorpje is zeker een bezoekje waard. Bezoek de prachtige galerieën en de mooie gebouwen. Daarnaast is de wijk Roombeek in Enschede ook erg indrukkend. In mei 2000 werd deze wijk getroffen door de bekende vuurwerkramp, en nu 17 jaar later is alles weer opnieuw opgebouwd en hersteld. Zeker de moeite waard! In Deurningen vind je Landgoed Kaamps, kinderen zijn er dol op. Hier kan je zien hoe zuiverlproducten worden gemaakt van koemelk. Nog meer suggesties nodig? Ga dan eens langs het Lutterzand. De prachtige natuur en omgeving zijn mooi, rustig en geven je het idee dat je buiten Nederland bent. Tot slot is het ook een leuk idee om een nostalgische auto te huren en te toeren door de omgeving.
Wilmersberg hotel
Het Wilmersberg hotel is zeker een bezoekje waard. Boek een kamer of arrangement en geniet van een mini vakantie in eigen land. Ga met je partner, gezin, familie of vriendengroep en maak er samen een mooie tijd van om nooit te vergeten.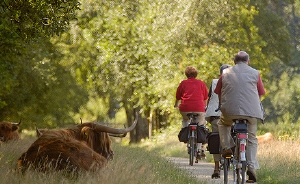 http://wilmersberg.nl